Postgraduate Centre for Training has recently completed a new first class facility located within the James Cook University Clinical Practice Building, Townsville. The new facility was designed to deliver general practice training to registrars.
Raylinc Lighting was selected to supply lighting for the main entry, reception, foyer, kitchen and breakout zones. The architecture presented a challenge, comprising of mostly timber feature walls, polished concrete floors and exposed services running along the ceiling.
Ambient lighting was provided by Erco Pantrac LED 3000K wallwasher luminaires. The luminaires provided even vertical illumination to the timber walls throughout the corridors and common areas.
ELS's ADL100 series suspended LED pendants were installed at the main entrance, kitchen and breakout zones. These fittings provided an 'Accent' within the space. The waiting and reception areas have Erco Quadra recessed LED 3000K downlights within the suspended timber ceiling. Erco track was installed and suspended within the main foyer to provide flexible illumination. Erco track mounted Parscan LED spotlights also provided 'Accent' lighting to both the garden planter and the concrete floor orientation.
Trilux suspended T5 504 series were also used within the kitchen and copy room zone for general lighting. The building of all lighting layers were used to complement the raw style and materials used thoughout the facility.
Electrical Consultant – GHD
Architect – Architectus
Townsville, Queensland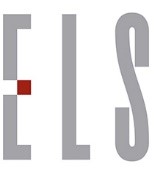 Back to case studies