Raylinc supplied a range of specialist luminaires to Gadens Lawyers; a five floor tenancy fit out in the inner city of Brisbane.
The office features over 300 meters of ELS Systemkanal LED extrusion both recessed and surface mounted.  The Systemkanal was incorporated into the design elements of the ceiling by the architect allowing the amalgamation of aesthetic appearance and practical application.  A "U" shaped diffuser was chosen to assist with illumination on the vertical plane.  The ambient light produced is evenly distributed through-out the office, making the work space comfortable for employees.
The design also makes use of Erco Cantax track mounted luminaires, allowing the office's wall mounted artwork and architectural features to be highlighted. Track mounted luminaires provide a high level of flexibility, enabling the lighting to be changed if the artwork layout changes.
Lighting design. Leigh Barratt – WSP
Brisbane City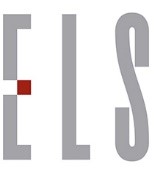 Back to case studies